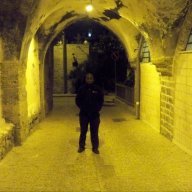 Gold Contributor
Read Fastlane!
Read Unscripted!
Speedway Pass
User Power
Value/Post Ratio
207%
Apr 3, 2014
736
1,524
40
While the primary intent of
the short book I am writing
is to share actionable infomation on app business success....
(if you missed it, you can find that thread here:
Digital/Web - Wish you had apps w/10 MILLION+ downloads?
)
I thought it might provide some interesting context, humor, excitement to include a few of the stories that go along with my learnings as well.


Do you think the following failure story would make a compelling intro?

Am I better off leaving stories out, and making the book purely informational?
Please let me know what you think.
MY BIGGEST FAILURE IN THE APP BUSINESS
My biggest lesson in the business probably comes from one of my biggest failures in the business... which I would not fully realize until after the fact.
LONG STORY SHORT:
Long term value >> Short term profits

When possible, you want to give your users the best experience and retain them over the long term.


Never overvalue your smarts or success. Always remain open to learning.
2013 - I had an app that was on top of the charts getting up to 80,000 downloads per day. A colleague with more experience in the industry (even though he was younger) gave me counsel that I should ease up on the ads so that I could keep users around for the long term.... creating my valuable platform.
I thought about it briefly and said NO THANKS! I'm making THOUSAND$ per day.... you must've lost your mind!
I just knew in my heart I was smarter than him...
Plus I was just better than him. I knew how to get my games to rank at will, so he just didn't know how to do it like I could do it.
Turns out he was right.
My game eventually lost steam, and I was indeed able to launch games to the top at will, as expected...
Until I wasn't.
Apple was in charge and they change their algorithms as they please.
My old tricks didn't work any more.
I went on to discover new tricks, but that is not the story here...
A year later in 2014, a French studio called Ketchapp launched a viral game to the top of the charts.
Rather than blast their users with ads, they followed a strategy eerily similar to what my colleague had advised a year earlier.
They lightly monetized while funneling their users from game to game to game,
sometimes launching up to one game per week and building up a loyal base of 100s of millions of users in the process.
In 2016, after just 2 years of existence. Ketchapp was acquired by Ubisoft for a rumored $200M - $350M.
LESSON LEARNED!
Last edited: