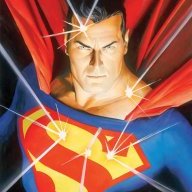 Contributor
Read Unscripted!
Hey all, it's been a while.
Today I spent the day miserable at work. And usually this is a good thing as I am best at coming up with ideas when I feel desperate or angry.
I came up with an idea that is within my expertise and I already have the sufficient equipment to do this. And digitizing VHS tapes has been a sort of hobby with my own old tapes before. And I had considered this an idea in the past, but I wasn't sure if anyone was willing to pay/have interest in this kind of service.
So I came up with the "Box-O-Tapes" campaign. As I could sell this service better with a gimmick. Send in as many tapes as you want in a box, I digitize and send back a flash drive full of all those tapes!
I would simply charge a flat rate for one box each. Not sure what is fair, but so far I am going with something high enough where it allows me to profit decently, but low enough where it appears to be a decent deal.
Some obstacles I have run into as I further develop the idea.
What happens if & when it succeeds and I am flooded with tons of boxes and hundreds of hours of tape to digitize?
What would I charge for individual tapes? What would the minimum amount of conversions be, that would be worthwhile for a local mail in service?
Staying local or testing the right customers (I am learning FB Ads right now) to see which customers would fit best for the service?
How would I cover the cost of receiving shipments so customers have more incentive to pay the price and use my service? (There has to be an app or plugin or something for this one!)
I intend to continue following through with this idea, despite these obstacles, and I will update this thread as it progresses. Feel free to leave input or advice.