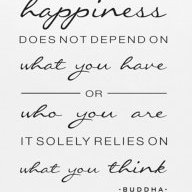 Be in the Moment
FASTLANE INSIDER
Speedway Pass
The road to wealth is brimming with deals. In fact, I don't know of anyone that has made it to their definition of "success†in an isolated box.
The KEY COMPONENT to putting together a deal is the ability to listen to the parties involved. If you can identify the motivation and the need of each party, you ought to be able to put together a deal. (win-win of course)
In real estate – this often means going face to face with the other party (buyer or seller) and having a conversation. Forget the realtor. Well, the realtor can be there of course, but get rid of the middle man in honest conversation. It is really difficult to learn about the other person's situation when it is filtered through a realtor. So, go face to face, then ASK questions and LISTEN to the response. The NEEDS and motivations will be found there.
Then, in the spirit of WIN-WIN figure out how to help the person with that need.
EXAMPLE.
Over the weekend, I got an offer on a piece of real estate. The potential buyer's offer was low – but rather than counter through our realtor, we requested a face to face.
During that meeting, we got to know the prospective buyer and his situation. He is nearing end-of-life and preparing his estate. He has had numerous properties with a partner, but no longer wants fractional interest in any of his holdings. He does not want his heirs to have to deal with partners. They (he and his partner) have sold all but one property.
In learning this, we found that we may be able to strike a deal that before was too far apart for us. We were not willing to sell at his price, and he was not willing to buy at ours. However, we may both be willing to trade properties.
We will be viewing his property next week – to see if we can solve each other's problems.
So…. When you are looking for a deal:
Go Face to Face
Ask Questions
LISTEN to the Answers
Ask yourself: How can I solve this person's need?
How can he/she solve mine?