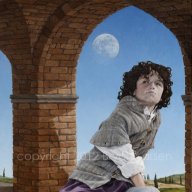 New Contributor
FASTLANE INSIDER
Read Fastlane!
Speedway Pass
I've always seen life through an evolutionary lens: The best and safest way to build something is to start with what you have now, identify the current biggest problem or bottleneck, improve that - in a way that is "reversible" should it not work out. Doing this over and over will lead you to a business that will survive and improve over time.
Unbeknownst to myself, this way of seeing life came from fear and lack of trust in myself to be able to paint a grand picture and build towards it.
I've built my business this way from the very beginning - and it has worked. But "worked" in relation to the unconscious fear that was always driving me: To not die.
So my business has not died. It has grown, slowly but steadily, and is, I must say, quite a good one. We have been profitable almost every year (started 2015). Revenues have been growing year by year. Internal skills, processes, resources have improved steadily. So in that sense, this way of seeing it has worked. It has allowed me to build a small, but stable, business, which has adapted well to its environment, and survived.
But I have been fooling myself. I have been telling myself that this is what I wanted. To build a business that
doesn't die
and which can one day survive without me.
But it wasn't.
What I've realized is that that was my fear speaking. My fear of trusting myself to paint a picture of what I want to build, and then boldly driving towards that.
Instead of starting with a problem and finding a way to solve it, I started with
something I knew would work today
, and then trusting myself to find the next steps from there, iteratively making it bigger. (Which is what I've done.)
This sentence from The E-Myth Revisited struck me, and struck me hard:
"The Entrepreneurial Perspective start with a well-defined future, and then comes back to the present with the intention of changing it to match the vision."
This is not what I've done. I have started with
what I can build today
, and then gradually taking it to where I can, based on the current circumstances and immediate next possibilities.
Here's what I have now started doing and will do:
I will define the results I want to achieve for our customers, and the problems they have. I have kind of done this today, but not in the form of results they should achieve - but rather the "what" that I think they want (not what that "what" will produce). I have made a first draft, based on what I think I know, but my next step is to actually verify this and truly know what the problems are.
I have already crafted a vision of what the next step of the business should be. Next, after formally defining the results we want to achieve for our customers, I will re-define that vision: "Is this the best way we can deliver that result predictably, effectively, and scalably to our customers, and to whom exactly?". I will re-craft the vision to align towards that those results our customers want.
I will then look at what we can do today to start building towards that vision - and remove all the limitations in my mind that stops me from acquiring the skills, resources, tools, partners to achieve that vision. I will make a plan for how to reach it, and then do everything I can to reach that, not just looking at the immediate next step to solve the immediate next bottleneck.
For me, this is a completely new perspective. I thought that I understood this. I didn't. I was blindsided by my fears. Now, it is time to let go, and unleash the true potential of what having a clear vision, formed by the desire to deliver a clear results that the market needs, can accomplish.