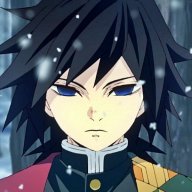 Silver Contributor
Read Fastlane!
Read Unscripted!
Speedway Pass
User Power
Value/Post Ratio
129%
Sep 11, 2018
702
909
Thank you for your interest in joining Upwork. We have reviewed your application to join, and regret to inform you that we are unable to accept your Upwork freelancer registration at this time.
Please do not consider this a reflection of your abilities [...]
Great.
I followed the guide. Nice photo, single skill (Full-stack NodeJS/React developer), me focused. I checked grammar and spelling. I wonder whether the title was a bit too long? Or maybe I messed up with the profile description, as it was a bit longer than your example. Everything was still related to the main skill, but maybe I should have kept it shorter. I'm not sure, they just send the same template email and there is no way to figure out.
I'll try again next week.