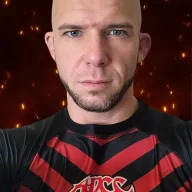 Sweeping Shadows From Dreams
FASTLANE INSIDER
EPIC CONTRIBUTOR
Read Fastlane!
Read Unscripted!
Speedway Pass
Jan 14, 2013
4,327
25,601

​
Upwork is one of the fastest ways to get your feet wet with online business. You probably won't get rich on Upwork (though it's not impossible), and that isn't the purpose of this guide. This multi-post guide is an Upwork Tutorial for those who:
Need to get moving on something...ANYTHING
Need a way to bootstrap cash...FOR FREE
It doesn't matter where you're from or what your situation is. If you have semi-stable internet and a computer to work from, then you can make money on Upwork at no cost to you but your time.
In the posts that follow I will share a series of Upwork Tutorials to get you started even if you don't know what the f*ck you're doing, and
even if you don't have any skills or experience
right now. This step-by-step guide will give you a clear path from $0 to your first $1,000 or more on Upwork.
If you follow my posts and do as I say, you will make money...
Possibly this week.
However, you should know that your success here requires a difficult mindset shift. You will have to change how you do things. Employees do NOT make good freelancers. So here are some things you should know right now:
You can take your 20 year work history and light it on fire
Tuck your college degrees away on some shelf
Tear that entitled victim attitude to shreds because...
Freelance clients don't give a shit about your education and experience unless it backs up your ability to get the job done. Also, nobody owes you anything. In the freelance world, you rise to your own level based on how much you help people, and on how clearly you demonstrate that you can help people.
Also... I'm developing a corresponding tutorial for my YouTube channel, and as such will be posting videos related to each post topic.
You can watch them or not
. You do not have to watch them to get the information because I will also post it in text here.
Consider this
DAY ZERO
.
Each day I will walk you through one piece of the Upwork puzzle. Step-by-step I will guide you to get approved on Upwork, get started, and make money. At the end of each post you will find a homework assignment.

Do the homework each day.
I would encourage you to share your progress and results either here, on my channel, or both since it will encourage engagement that will send traffic to the
Fastlane Forum
(each video links to the forum), and to my channel which is valuable for M.J. and for myself and also promotes future comprehensive tutorials such as this one, which is valuable for you.
SET OFF AT SUNRISE TO GET THERE BY DARK
There's only one way this thread won't become another action-faking, analysis paralysis knowledge feast for you. To make anything useful happen, you will have to take MASSIVE action and get started. You will have to stop telling yourself every silly excuse. Stop being afraid. Don't let phantoms of fantasy futures destroy your dreams.
Action is the only way.
So start today. Right now. Make a commitment. Commit to do this. Commit to act and to get started. You will start this today. You will take your first step now. And that first step is to determine WHY you are doing this. What do you want to come of this? To do that, your first homework is physically to answer all of the following questions:
Why are you doing this?
Describe your endgame in specific detail...
How much money do you need to earn to make this worth it?
Who are you failing if you give up or don't succeed?
It's important to know WHY you are doing this. You can't be vague about it. "I want to be a highly paid freelancer who creates value" is not a good response for your "why."
You are doing this because you need to pay bills or debt. Because you want to quit your shitty job. Because you need money for your ecommerce business. Because you want to travel and earn money from anywhere. Because you want to support your family. Because you want to earn full-time pay with part-time work from home.
You are trying to escape something (bad job, bad boss, debt, poverty, feeling like a loser). You desire some kind of change (travel, money, freedom, skills, to get started). You are selfish and you want things in life and THAT IS OKAY.
But you need to define those things. The things you want. The things you don't want. Because it is those things that will help remind you why you set off down this path in the first place, especially when there's nothing but miles and miles of bumpy road ahead.
That is your homework today.
Do the homework.
Post your response. In the next post I will teach you how to give yourself the best possible chance to get approved on Upwork. As of 2019, getting approved on Upwork is probably the single biggest barrier to entry for new freelancers.
Lucky for you, you're not a freelancer. You're an entrepreneur, and you have me as your guide. So follow this Upwork Tutorial and commit to continue even when the long road makes you weary. If you do, you may discover the distance between sunrise and sunset isn't so far apart as it seems.
By the way...
This is the only mindset post.
Get your mind right now. In the days that follow, we've got work to do.