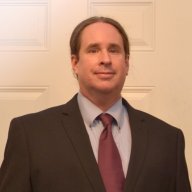 Gold Contributor
Read Fastlane!
Speedway Pass
What brings me to the forum today? This one's a long post. Buckle up and hang on.
As I mentioned in my first post, to "I've read The
Millionaire Fastlane
," I'm in my late 40's... thus the user name. I worked a long time in the corporate world. I then took a long time off to be a caregiver for my long-term sweetheart (we didn't have kids) through her difficult, increasingly complicated, and progressively worse, battle with cancer.
And then when I suddenly became a widower, I took some more time off to ponder what I wanted my life to be about. I should have at least a couple of decades of productivity remaining. What matters now?
In this life-review time, my own health collapsed. More on that in a moment. My health is not fully back yet, but it is back enough to make some things happen in business.
I came up with some good ideas about business building and freelancing. And I started them, but poorly. I'll admit it, I was a wantrapreneur. I had some clients from hell, some promising opportunities I didn't take advantage of, and more days of non-marketing than of achievement.
Why? Not really a lack of information, but a presence of emotional interference that kept me from taking action. And also, troublesome logistics I had a hard time working around.
(I plan to discuss some of those issues here, in hopes I can help others avoid some of the same potholes in the slow lane.)
I found the book and then the forum, and read a lot, and got my a$$ kicked in the attitude - in a good way.
MJ is right that health catastrophes can totally wipe out someone who's not in a VERY financially strong position. Especially (without getting political here) the way the health care industry works in the US. Believe him about this!
I had some money saved up in a 401k and it was all gone after the first couple of years of caregiving... and there were several more years left of the awful scramble, of being helpless and hopeless both medically and financially. This is hell on earth, if you don't have wealthy and supportive families! Take the opportunity to learn from MJ and the other successful mentors and role models here! You can't manage awful bad luck that could happen to anyone. But you CAN manage awfully good business that YOU could make happen to YOU!
I believe my late beloved's cancer was not just random bad luck. I believe it was primarily from her body getting depleted by many years of crap jobs for companies that were careless about safety for their employees dealing with toxic chemicals! (Metal etching and traditional printing.)
Why did she have these jobs for so long before we got together? (At my encouragement she got into a technical call center job and liked it.) Because she didn't know how to overcome some awfully self-deprecating attitudes.
Beliefs she never chose from careful review, but that had been instilled or brainwashed into her by uncaring or clueless people, when they had an opportunity to indoctrinate her! And I had my own share of destructive emotional clutter holding me back, too!
At the same time she had the bad jobs, she had a couple of little side businesses that COULD have been readily expanded to compatibility with MJ'S
CENTS
principles. But part of the childhood indoctrination was some hippie-dippy-trippy nonsense about how she shouldn't charge more than broke people like her could afford!
She didn't realize that if she charged the highest possible prices the market could support for those who could pay more, they'd have readily paid it. She could have then given scholarships to those who were broke, while not being broke herself!
Unfortunately, by the time I met her she'd already shut the business down and had despairing, depressed determination to not return to it!
After her death, when I was shocked to discover that I was now also a cancer patient, my oncologist told me, "I see NO risk factors for your having this disease. It is purely bad luck. The good news is that it's an extremely well understood and treatable kind of cancer."
He was right about the treatment effectiveness. Fortunately, after surgery and chemo I've had clean test results and no signs of any repeat. That's not a surprise as the odds of recurrence are under 1% for me now.
I think my doc was wrong about it being random bad luck. I think a broken heart had its effect on my body. I think a polluted environment and not eating well were also factors. And what was the root cause of those experiences? Poverty!
The slow lane can literally be a killer!!
I guess I was lucky in one way about chemo. Its exact side effects are difficult to predict. I have long hair, and got to keep it. Instead, I doubled up on the other side effects!
In this society, the punishment for Cancering While Socially Isolated And Insufficiently Wealthy is brutal and inhumane. I might share some more about that another time, or I might not. The important thing is to ensure all of that stays behind me in my past!!! I don't know if I will want to reveal my precise "F*** IT" moment. I will say that it was pretty damn low!
What I AM going to share, is my own journey to get back on my own feet financially, to get onto the Fastlane. Have I succeeded? No, not yet. Has MJ's advice already been life changing? Yes! NOT because it shows what definitely WILL work for me. But because it shows what definitely COULD reasonably work, along with a process to systematically engage in trial and error discovery. A PROCESS, not an event, that is the only way to get from MIGHT work to DOES work!
I have some ways I can provide value to fellow forum members. I'll have posts to give and share what I can, based on what I know. I look forward to conversations. I expect to have around an hour a day to contribute as much as I can, while also learning some things that will fill in the gaps in this late bloomer's education in the ways of success.
I'm not on the fastlane yet but I think I've found the on-ramp!
After I make another post here to offer this thread as a way to make myself available in whatever way I can be of service for other forum members, I'll move on to the Hustles/Bootstrap forum as that is my current immediate need and opportunity!
Acceleratingly yours,
Chris