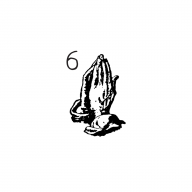 Bronze Contributor
FASTLANE INSIDER
Hey!

So I've recently decided to work on another project that is based around a mobile application. I've had interest from a few Premier League clubs over here in England as well as shopping centres like Westfield which sort of validated the idea for me.

I've got a degree in Comp Sci so I know what I'm doing when it comes to the application although I physically couldn't code the thing myself. The problem is every single developer seems to want a ridiculous amount of money. I was quoted £150K+ for something that should cost a fraction of that. All my previous businesses have been finance related so this is something new for me. My previous business didn't rely on technology as much and so a basic website was fine however for this business, the mobile app is key.

I'm torn between hiring a full time developer or just biting the bullet until I find a decent firm to build my application. What do you guys think? What have your experiences been like with hiring a firm? Or maybe you went down another route?

The dream scenario would be to find a co-founder who could develop the application, give him a % of the business and pay him something so he can at least survive while working on the application but I'm yet to meet an individual with the skills required.