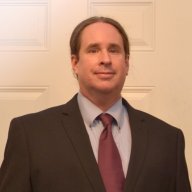 Gold Contributor
Read Fastlane!
Speedway Pass
User Power
Value/Post Ratio
142%
Apr 17, 2018
950
1,350
Only one of anything online violates the commandment of Control.
Fortunately it's possible to take back Control.
Even better, it ain't easy. ​
I have a friend who has wanted to sell exercise equipment for several years. A few years ago, she started making videos where she demonstrates the variety of interesting, fun workouts one can have with the equipment. Each video is about a minute. In the background you can hear some popular song, that sets the pace and mood as she happily bounces around. They are good promotional material.
She put these videos on her Facebook page, which she also uses for personal connection with a huge number of people. She bought some Facebook ads back then to feature these videos. Facebook suggested to her, hey, you know these promotional videos of yours? Pay us and we'll make sure more people see them. She paid for the promotion.
During the years since then she has been outspoken in warning people about Facebook scams. For example, if someone shows up with the pictures of your friend in a new account, it's likely a scam and you shouldn't friend the new account, etc.
Facebook added a feature called, "We'll recycle your old posts to increase our page views and sellable ad impressions and to more deeply hook you into our platform through the manipulation of your nostalgic feelings." Oh, that's only the internal title, they publicly call it "Memories." My friend got a kick out of "Facebook Memories" bringing up her old posts. Remember that big dinner we had five years ago? That was sure some great spaghetti and conversation, wasn't it? Remember these old exercise equipment videos? Yep, it was fun then and it's still fun now to bounce around to different tunes, thanks for the reminder Facebook!
The Facebook Police then told her: Because you are spewing this copyrighted material all over our site with music you don't own, we have no choice in our righteousness but to destroy your account!
She tried to respond by pointing out, wait a minute, these are the very videos that were not only okay a few years ago, but that Facebook offered to make sure more people saw if she paid the company!
As you may know, there is no identifiable person in the Facebook Police who may be contacted by the accused. There's only an
AI
with the most advanced machine learning for how to stall people and give them the runaround until they give up! Or so it seems. Maybe it's actually a staff of 10,000 people, the best human talent of the Bay Area working hard every day, shoulder to shoulder at the giant picnic tables, to blow off the site's users.
My friend lost her account and had to start over with a new one, under a pseudonym since her real name was "already in use by someone else!" It's been a long slow grind to try to reach out to the thousands of people who were on her list and say, hey it's me despite this wacky pen name, please believe in me and refriend me at this new account!
Because she's not promoting her videos anywhere else but Facebook, and doesn't have a way to contact everyone on her Facebook list outside the site, she fell for something that looked like the Fastlane but was actually a pit in the sidewalk!
If she had also made several other ways to find her videos online, actively promoting traffic by having the videos on Youtube and Twitter, and most importantly on her own site... joined exercise forums to talk about nutrition, health care, etc. where she has nothing to sell, with a tagline about check out free video tutorials on how to make your workouts more fun and engaging... if she'd built a mailing list to reach people directly... done some SEO to rank in Google for "fun workouts" and "I hate exercise"... even better, had some offline connection, postcards of her exercising could be a great reminder to the people who'd be good customers... then no ONE slap would deprive her of all her connections!
This is possible. EVEN BETTER for a Fastline, avoiding the dependence on any ONE solution ain't easy. This is GREAT news for those who do the work, because having multiple paths for people to find you and connect with you is a work of process, honoring the commandment of Effort while reducing the competition because posting more than one place and all that requires planning and diligence. That doesn't sound like fun... but actually it could be.
My friend would have actually had more fun all these years if she had half a dozen ways that people would be able to find out about her and get into conversations about how her videos inspired them to love exercise again, and by the way can they buy some equipment now please!
I was about to say "those of US who do this work," but that's not me YET. It will be me soon! Is it you now? Should it be you now?