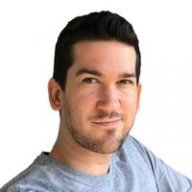 User Power
Value/Post Ratio
239%
Sep 4, 2017
23
55
I promise I don't work for Kinobody, but I definitely recommend them.
So, just like probably most people on this forum, I don't just want to make a lot of money...but I want to look great and feel great too.
However, I have not aspirations to become some super bulky guy that spends hours a day in the gym.
If that is you too, then the exercise programs created by Kinobody are probably what you're looking for.
They're really simple to follow, you aren't going to be spending hours each week in the gym, and it's actually pretty easy to stick to, unlike other ideas that come to mind when I hear the word "diet".
I started with the Warrior Shredding Program, which is going to help you lean up and get that cut look. But they also have other programs, depending on your physique
goals
.
So, if you've been looking for a great program that you can easily adopt into your routine that will help you achieve the
goal
of getting ripped, definitely check out one of the Kinobody programs.
Oh, and they're stupidly affordable too, so you're not going to be spending a fortune or getting sucked into a monthly recurring membership site, or having to invest in some expensive shakes, etc. - so that's also a big plus