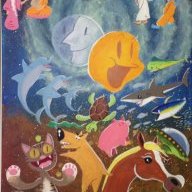 Bronze Contributor
Read Fastlane!
Read Unscripted!
Speedway Pass
User Power
Value/Post Ratio
280%
Jan 30, 2017
80
224
35
I want to create this thread to analyze the popular online fitness brands Leangains and Kinobody. These brands are inseparable from their creators/owners Greg O Gallagher and Martin Berkhan so the brand names and names of the owners will be used interchangeably from here on in.
Martin Berkhan of Leangains
Greg O'Gallagher of Kinobody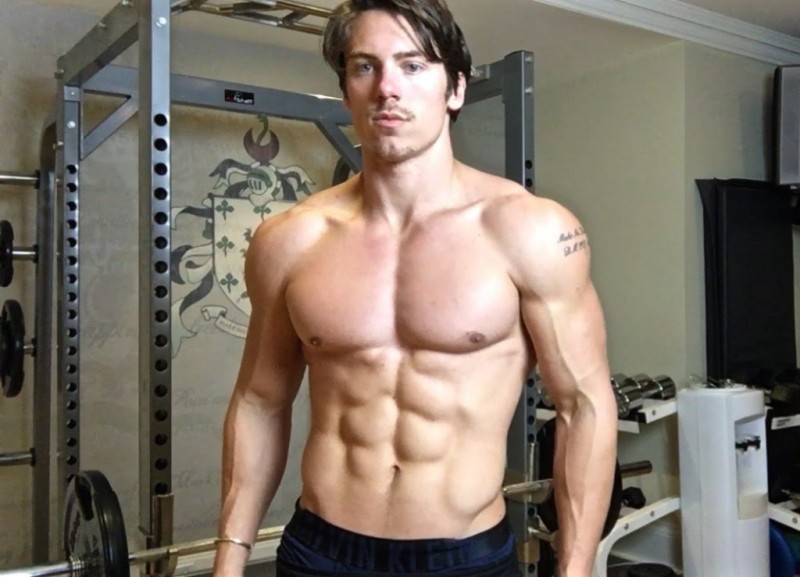 For the past few months Martin Berkhan has been having success on
Patreon
. As of this writing, the official Leangains Patreon page has over 1800 patrons. While he keeps the income hidden I would guess that he's probably making anywhere between $1800 to $5000 a month. I find this to be a great leap for Berkhan and as a patron, I am very happy with what he has done with the page. But I also find it to be "too little too late" as it were.
Back in 2007 and 2008, Martin Berkhan wrote about his own body transformation on an ugly Blogspot blog. This young former model from Malmö, Sweden created a revolutionary fitness regimen with these components:
Intermittent Fasting - The Leangains iteration of intermittent fasting involves 16 hours of fasting with an 8-hour feeding window.
Fitness Nutrition - Specific nutrition plans catered to every individual with high protein and carb-cycling.
Reverse Pyramid Training - Minimalist weight training system that focuses on five major compound movements: squat, deadlift, bench press, overhead press, and weighted chin-ups.
And all of this wasn't just theory. Martin Berkhan implemented his own
system
on himself and was able to be extremely lean year-round while maintaining an impressive level of strength. There was one video that went viral where he deadlifted 630 lbs. This attracted some attention and led to a successful consulting practice. Leangains was also unique and differentiated itself from other fitness/diet programs in the following ways:
2-3 large meals a day instead of 5-6 equally spaced out evenly throughout the day.


Meal plans with exact macros and calories, unlike other popular Intermittent Fasting programs which were either vague or very flexible.


A meal plan that allowed for some treats like ice cream, cereal, and candy.


3 gym workouts a week. Each session lasted less than an hour. Most other fitness systems had you in the gym 5-6 days a week for almost two hours.


Strength gains. Not uncommon for clients to add 30-60 pounds to the major lifts over the course of 12 weeks.
It was superior to anything out there and Leangains grew from search engine traffic and word-of-mouth. It was a success for Berkhan.
At around the same time there was Greg O'Gallagher, a teenager from Toronto,Canada who started blogging and uploading videos on YouTube. His content wasn't anything groundbreaking, but he was in great shape, he was charismatic, and he posted content consistently. Because of his hard work to establish an online presence, he became quite popular. By 2011 he discovered Leangains, changed his own workout and diet, and started posting about Intermittent Fasting and Reverse Pyramid Training. It was also around this time that he established the Kinobody brand. Not long after, he released his first product called The Warrior Shredding Program, a fat loss training program in the form of an ebook. It was sold for $48. This program took many concepts from Leangains with a few tweaks, such as the removal of deadlifts and heavy squats, to differentiate it from Martin Berkhan's
system
and to help its readers achieve the "Hollywood Body". From that point on, Kinobody continued to grow in popularity, and over the years, he would release many more training programs and products.
Today Kinobody has grown to
a million dollar business
, while Leangains and Martin Berkhan have fallen way behind. Leangains still has a dedicated following, but it is a fraction of Kinobody's. Martin Berkhan is none too pleased about it…
He has every right to be angry.
However, while Leangains might be a superior product, Kinobody had superior execution in just about every other regard.
To sum up why Kinobody has been so successful, I refer to this illustration from
Unscripted
:
Web Design and Presentation
Leangains started out ugly and upgraded to clean but basic. Recently, at around the end of 2017, it finally upgraded to something that looked a little more professional but, once again, too little too late. For the longest time it looked like this:
https://web.archive.org/web/20171021011206/http://leangains.com
Kinobody, has looked elegant and professional from a very early stage. At the very beginning, it looked like a basic blog/affiliate site. The overall design has been improving and changing constantly. Today, it looks sleek and professional.
Content
Leangains started out with a lot of content on the main website and blog. But not too long after starting, the Leangains website would be rarely updated. But when Martin Berkhan decided to write something, it was absolute gold every time. Some classics:
The Marshmallow Test
F*ckarounditis
Consequence and Clarity
While Kinobody has slowed down on the content production, at one point it was a content machine. Of course, much of the content produced was mostly clickbait fluff such as:
Henry Cavill Workout
Christian Bale's American Psycho Workout
10 Halloween Costumes for Muscular Guys
But where Kinobody would really shine was in its YouTube channel and podcast. The podcast had many great guests on such as
Stephen Amell from the television show Arrow
. Kinobody also has a YouTube channel that also consistently put out videos which I'll get into more in detail below.
YouTube
This was probably the biggest missed opportunity for Martin Berkhan and Leangains. With only 6 videos, and 7 thousand subscribers, it is a puny channel.
Meanwhile, Greg O Gallagher and Kinobody are huge on YouTube. The Kinobody Youtube channel has 366,407 subscribers. The videos, besides numbering 567, are high quality, with decent picture quality and audio. Some of the videos are professional quality, but they are mostly for marketing purposes.
The Kinobody Youtube channel ranks highly for the following searches:
Intermittent Fasting Training
Intermittent Fasting and Coffee
Intermittent Fasting Full Day of Eating
Reverse Pyramid Training
Weighted Chinups
All of the above are topics originally brought up in Leangains. Kinobody also ranks as one of the first results for "Leangains" and "Martin Berkhan."
Products and Services
Martin Berkhan has offered his online consultation services on and off. His consultation services consisted of a training program and diet tailored to the needs of each individual client. At this moment, his consultation is closed except to his most important clients (actors and athletes). He's been working on a book since 2008.
Kinobody started with a single ebook and has since produced several other fitness programs:
Two fat loss programs
Two muscle gaining/bulking programs
Two programs for women
Bodyweight training program
Cardio and abdominal training program
Cookbook
Style guide
These all have landing pages with professional copywriting.
Kinobody has also expanded to physical products such as
Coffee
Gym accessories
Apparel
Supplements
Greg O Gallagher once did personal training and consulting but stopped offering those services not long after releasing its first training program.
Marketing
Martin Berkhan did very little in the way of marketing. Leangains had the claim of being a "no-bullshit approach for diet and fitness." There wasn't a specific audience in mind and was offered to anyone who wanted to either look good naked or to gain strength and muscle with minimal fat gain. Leangains never did any advertising and gained business entirely out of search engine traffic and word-of-mouth.
Kinobody started with a specific audience in mind: young men who were after the "Hollywood Body." This type of physique is characterized by low body fat and some muscle mass. Kinobody used images of fit celebrities such as Brad Pitt, Daniel Craig, and Chris Hemsworth in its marketing to great effect. While you can argue that Leangains and any number of training programs could help you achieve the Hollywood physique, it was an intelligent decision for branding and marketing.
Kinobody would also start to advertise with banner ads and video ads. Here is one of his ads that appeared before you watch a video on Youtube. It's also the most popular video on the channel:
Is it cringey? Maybe. I'm not a fan of the use of luxury cars, mansions, and attractive women but it is successful at attracting customers.
Social Media
Another area where Kinobody excels. On Instagram, Kinobody has 219,000 followers, while Martin Berkhan has 24,600. On Facebook, Kinobody has 295,000 followers, while Leangains has 29,000. This social media is a reflection of their content and marketing, and how many people they have reached and impacted. Interestingly though, Martin Berkhan's Twitter is the better of the two with 31,900 followers, since he was on there early on.
Conclusion
There are several business and marketing lessons when it comes to these two fitness brands. But, in all honesty, I created this thread because I want to vent.
I've been following Leangains and Martin Berkhan since 2008. I was also there when Kinobody started to get popular. I'm very disappointed in Martin Berkhan because I believe he deserves all the success that Kinbody has been having. But everything that made Kinobody such a successful brand was beneath Berkhan. Perhaps the marketing, the branding, the sales and copywriting, and the selling of physical products like coffee and supplements was "bullshit" to Berkhan. It lacked integrity and credibility. But his own biases made him lose out on so much attention and income. Leangains left so many holes that Greg O'Gallagher and Kinobody were more than happy to fill. Moreover, while Martin Berkhan has been working on a book for over a decade, Greg O'Gallagher released ten programs, which aren't just books but courses similar to what you would find on Udemy. I speculate that Martin Berkhan wanted to release a single comprehensive volume that encompassd everything that Knobody released as separate programs. While it would have been a quality product, it probably wouldn't have generated as much revenue as multiple $48 programs.
I don't have anything against Greg O'Gallagher. Maybe you could argue that it wasn't very ethical of him to take most of the Leangains principles and market it as his own original product. He has many haters, and he gets attacked frequently but I won't get into that here. But the Leangains system was neither trademarked or patented, so what Greg O'Gallagher did wasn't illegal.
I'm happy that Martin Berkhan has taken steps to make Leangains popular and up-to-date. I just wished he would have done it sooner.