Pick a direction. Get started. Keep going.
Staff member
EPIC CONTRIBUTOR
FASTLANE INSIDER
Read Millionaire Fastlane!
Speedway Pass
May 20, 2014
12,880
50,090
4,306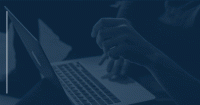 Some advice I gave to a client who gets a bit excited, disappointed, or impatient:
Professional poker players are dispassionate about the outcome. They tuck losses and wins away as learnings as they figure out how to win the game. They could get all-in with their two aces against a fish who calls with a rubbish hand. They don't get excited because they're ahead. Neither are they disappointed if they lose. They keep grinding it out and grinding down their opponent.

Our plan is to keep grinding it out. Calmly.

If our bankroll isn't high enough to play at the current tables then we drop down to smaller tables and try to learn the game so we can beat it while spending less.

Getting excited or angry or disappointed is a sign we're playing at tables too big for us, and/or our mindset isn't that of the coolly detached pro.

Keep doing the right thing, the results will follow.
Last edited: