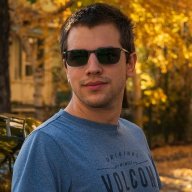 Go all in.
Read Fastlane!
Read Unscripted!
Speedway Pass
I decided to make this post as a personal journal to track my progress towards my 2019 goals.
I will:
Make $100K (gross) from another source than my job.
Hold a discussion about sexual preferrences with my girlfriend every month.
Ask different people for their uncensored thoughts about me and who I am, every month.
Get out of my comfort zone, life wise. Let's destroy that scripted routine.
Become debt free ($15K). How ? By using money from my job. I'm not touching anything that comes from other sources of income, unless it is to reinvest grow or learn.
Be done reading Unscripted by the end of January.
Work out (bodyweight) 3 times per week for 52 weeks, with my objective of being able to do 100 push-ups per session easily.
Have a personal cashflow of $10K (thinking 10X again) by next year, to reduce financial stress.
Challenge my goals please - challenge me.
--------
Now, to start the year strong:
January discussion with girlfriend - Checked !
I held a discussion with my girlfriend. The whole thing was amazing, and we already see changes in our life together. We will keep communicating to make sure there changes are great and will adapt along the way.
Work out 3 times per week - One session completed !
I just completed my first, simple work out (didn't want to start out too hard on myself). Completed 30 push-ups (perfect form, will incorporate variations later on), did leg raises, plank, calf raises. I also plan on adding chin-ups and pull-ups soon (gotta retrieve my pull-up bar from my father when I see him).

Read Unscripted before the end of January
I read the intro already. I'm leaving the computer to go read right now. Will edit this post to note my progress tonight. I put "The 10X Rule" on the side until I'm done reading Unscripted .
Edit: read up to chapter 5 (completed chapter 4).

Have a personal cashflow of $10K by next year, to reduce financial stress
Interestingly enough, I'm deep in the "financial stress" part right now. I fell into the 3 numbers in my bank account for the first time in a while after paying rent. I will need to sit down and think clearly of my plan for January. We still didn't celebrate holidays since a big part of my family was over 1000 miles away. It's happening next week... which usually involves spendings.

As always, I'm all ears. If you guys have any tips, suggestions, challenges, etc. Go ahead !

Edit: @Timmy1990 Added "browse local ads tomorrow morning" to my todo for your challenge.
Last edited: