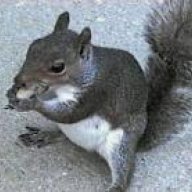 Legendary Contributor
Staff member
FASTLANE INSIDER
EPIC CONTRIBUTOR
Read Rat-Race Escape!
Read Fastlane!
Read Unscripted!
Summit Attendee
Speedway Pass
Oct 22, 2010
3,441
11,632
Prompted by another thread [/USER]
Is $50k too much money?
Too many times I hear ...... that's too much! .... but i don't have that much. .... if i only had that much ......
Change your mindset.
Build a plan to go get whatever it is that is holding you back! Might be knowledge. Might be contacts. Might be cash.
You are not going to get a damn thing sitting back and making excuses.
Step1, what do i need to accomplish my goal?
Step2, what is holding me back or getting in my way?
Step3, how do i remove the barrier or gain the needed item/skill/opportunity?
Step4, commit to changing your mindset to one that will make that happen.
Step5, make that happen.
Challenge: Right now, go through those five steps for one of your goals.
Forum rep for anyone that posts their results.