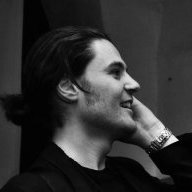 Contributor
Read Rat-Race Escape!
Read Fastlane!
Read Unscripted!
Hi everyone!
My name is Stefano, I was born in Naples, Italy in 1975.
Author and songwriter, majored in Conservation of Cultural Assets with a graduate thesis on Cultural Anthropology, I work in a 5* Luxury Hotel in Naples Italy and I'd like to start an entrepreneurial venture.
I've a multifaceted personality and numerous interests which embrace tech, spirituality, investing and business.
Reading
The Millionaire Fastlane
opened my eyes and gave me an incredible boost, and I'd like to connect with Fastlaners to get advice on this journey.