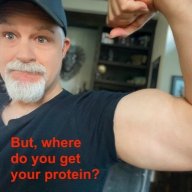 I followed the science; all I found was money.
Staff member
FASTLANE INSIDER
EPIC CONTRIBUTOR
Read Rat-Race Escape!
Read Fastlane!
Read Unscripted!
Summit Attendee
Speedway Pass
Jul 23, 2007
35,344
140,444
If you'd like to keep your
Unscripted
journey on track, please text me direct at the number above, or click my signature to subscribe.
If you are in IDEA mode, text "IDEA" to the above number.

If you are in LAUNCH/START mode, text "LAUNCH" to the above number.

If you are in GROWTH/SCALE mode, text "GROWTH" to the above number.
In return, you'll receive periodic text messages direct from me (NOT A VA) -- these text messages can be motivational, strategy-driven, latest books Fastlaner's are recommending, or a new thread/post on the forum with valuable content.
AND IT IS CURRENTLY FREE!
And to answer your question, I do respond to many of the PERSONAL text messages. (SEE BELOW)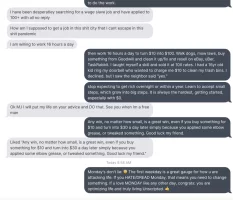 In other words, this just isn't a massive text mailer, but a personal contact that I will monitor.
Obviously I can't answer every question, but I will definitely do my best.
This is also great if you don't visit the forum as often as you'd like, but still would like to stay atop of any GOLD or NOTABLE threads that might surface from time to time.
As of now, the service is available in US and Canada -- I hope I can have it expanded worldwide soon.
Because it is a TXT service, message and data rates may apply for a maximum of 20 messages per month. Text "STOP" will cancel at anytime.
Last edited: