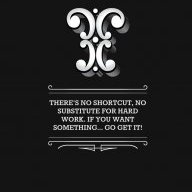 Legendary Contributor
FASTLANE INSIDER
EPIC CONTRIBUTOR
Read Fastlane!
Speedway Pass
Apr 17, 2014
1,039
5,145
34
** MODERATOR'S NOTE:
These posts have been extracted from another thread into its own thread and slightly modified for discussion.
Did a ton of study on it. Decided that I would rather make a guaranteed 15% a year @ Income Store with virtually unlimited upside than to make 16% a year with almost no long term upside.
If you have about 100k+ to invest I've got something that I did that's "guaranteed" 15% a year as a minimum. (Guaranteed contractually but of course something could go wrong if SHTF) And no I'm not hawking it lol.
https://incomestore.com/