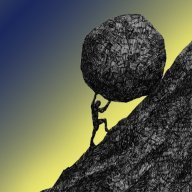 Gold Contributor
Read Fastlane!
Read Unscripted!
Speedway Pass
Jan 15, 2018
221
1,138
42
Great story

@MythOfSisyphus

, thanks for sharing.

How soon do you think people should make their first sale? How important was that to you in hindsight?
Good question. To be honest I don't even remember exactly when mine was but I think it was within a day or 2 of going live (the first 10 or so were ebay sales and my first website sale took a week or 2 from memory).
I think it's important to get the first sale within a month. Personally I think a bit of doubt would have crept in by that stage and possibly either a loss of momentum or an unnecessary change of direction.
I do remember being pretty excited by the first few sales. It was immediate justification for starting the business and gave me a belief that all I needed to succeed was to keep going and scale it.