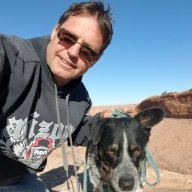 Legendary Contributor
FASTLANE INSIDER
EPIC CONTRIBUTOR
Summit Attendee
Speedway Pass
User Power
Value/Post Ratio
455%
Jul 24, 2007
4,223
19,199
Sometimes I wonder if people are looking too many directions to try and figure out a path to take. Not that it isn't important to evaluate the options but, at some point the direction needs to narrow down.

It did not take long for me to get into the fastlane once I had decided to invest in apartments. I focused all my effort and research on defining how I could maximize my returns and continued to refine this process as I went along.

Where I ran into difficulties was when I thought the grass might be greener and went in different directions. The problem was not that there was no money in the other options, it was just a distraction that took me away from my original plan.

I tried my hand at development a few years ago. Property was purchased across the street from a site where a new hospital was going to be developed. It was zoned for medical office (and general as well). I teamed up with a CCIM from the area and we worked with a builder on the project. We thought we could finish the buildings in 4 months and lease them up. It took 1.5 years with delays from the city all along the way. I had to carry the loan during the entire process.

Money was still made on this deal but the amount of time and other resources that went into this were a major distraction for me.

I also thought that rehabbing apartments might be a good thing to try. There were some rundown units in Palm Springs, CA. that were in the foreclosure process. They had many violations on them that were in need of correction. Again, money was made but the amount of time that was absorbed by this was unreal. I could not afford to pay contractor prices so my partners and I did most of the work. Pouring concrete diveways in 105 degrees was not fun either. :smxD:

If I had stayed on this path, I would have had to drop down to a slower lane. :fastlane:

Fortunately, these just solidified the fact that my original plan was working. When I went back to refining the original plan, the speed picked back up. :driving:

My point is that finding a workable plan to move ahead at a fast rate of speed is important. Development and Rehab are both very lucrative. I am not suggesting that there is less money in doing either one of those. The problem was with the distractions and chasing something without a fully understood plan of attack. Had I initially targeted development, the effort that I had put into it would have been different and the amount of time and path forward would have been very different.

Make your plans to move forward based on a carefully thought out plan that will take you where you want to go. If it isn't working... adjust... If it works... refine and move forward.