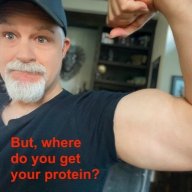 I followed the science; all I found was money.
Staff member
FASTLANE INSIDER
EPIC CONTRIBUTOR
Read Rat-Race Escape!
Read Fastlane!
Read Unscripted!
Summit Attendee
Speedway Pass
User Power
Value/Post Ratio
426%
Jul 23, 2007
35,953
153,056
Your passion will die a slow death in absence of appreciation (as per MJ feedback loop). Check out M J interview for knowledge for men podcast . Plus following passion is selfish thing to do ...fast lane most of the time honour selfless service rather selfish pursuit .
A complete explanation on why "passion" does not lead, it follows.
Feedback loops...
And why Steve Jobs was wrong. (But not lying.)