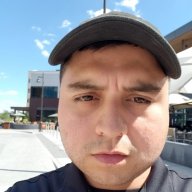 Some Profound Quote Goes Here
Read Fastlane!
Read Unscripted!
Speedway Pass
User Power
Value/Post Ratio
198%
Jan 26, 2016
729
1,447
30
First of all I have read the Fastlane Millionaire every year for the past 3 years or so. I love the book. And yes I already order
Unscripted
I'm still waiting for it in the mail.
I respect
MJ DeMarco
and his work but since the the first time I read his book I can't get over the fact that he says that money is more important than your passion. That doing what you love will not make you rich.
Imagine you're on your deathbed sweaty, nervous, trying your best to stay awake because you know that as soon as you go to sleep that will be the last time you close your eyes. You're dying on a 24k gold bedframe. But you don't care nor notice all that, you keep going back to that one thing you always wanted to be. A guitarist.
That was your dream and what you enjoyed most. But it wasn't paying the bills or putting food on the table. Nobody was buying your music either because they were been torrented. Yet you still enjoyed yourself and could survive off ramen noodles as long as your guitar was properly tuned.
But the pressure from your family to provide food and shelter made you take a detour on your dream. That detour led to riches but it also robbed you of your time with your precious guitar. Yet everytime you saw your dusty guitar in the coner of your room you told yourself next week I'll have free time to play. But you never did.
And yes I know money can buy you some good guitar lessons, your own record label, and even a recording studio. But unless you're Fastlane it won't give you time. So you either choose to strive to be rich or to follow your passion. Comfort in life or regret while dying.
Both passion and riches are essential for your life so is it possible to combine them both? Or are we forever force to decide for either or?