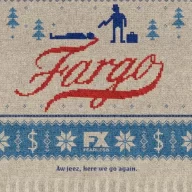 Gold Contributor
Speedway Pass
I went to a meeting this morning with the biggest RE agency in my city - ironically the only one that wanted to meet up with me out of all the others I cold called.

The business owner loved every second of our meeting, was thrilled I contacted him and would very much want to have me run Google and Facebook Ads for them for lead gen.. at the exact prices I offered, without any haggling whatsoever!

However, he shared a few reasons why he DOESN'T believe it's a good time to run ads RIGHT NOW (he has run ads by himself in the past and is quite familiar with the terminology):

1. The recession. His thinking is that it doesn't matter how much traffic we drive to the funnel or how much leads we generate as people are just not buying right now due to the uncertainty we all face.

2. He shared that a lot of warm leads have gone cold. He believes that it's mostly due to the fact that buying a home is not a #1 priority during the pandemic and that people have been putting off making such an investment.

3. The other reason, he claims, is because some would-be clients were about to take a loan/credit in order to buy property but were declined by their bank (for example, a waitress) when in normal circumstances they would've been eligible to do so.

4. The company's prognosis is that things will likely become even worse from September onwards. The owner believes that C0VlD-19 case numbers in our country are being manipulated to be substantially lower than they actually are in order for the tourism sector to bounce back up, and that if they want to resort to a full lockdown again all they would need is to increase the number of PCR tests daily.

5. 20% of business is from the UK (the company is in Bulgaria) but the British have practically stopped buying as of current. He thinks it's because nobody wants to come and be quarantined for 14 days in Bulgaria to buy a property. They've managed to sell a few properties completely online but said that's just some outliers rather than the norm and can't be relied on.

We also discussed the likelihood of the new world order being socialism but that's another story. He was quite amused a 22 year old had come to the same conclusion, though.

We'd like to work together but I'm wondering how I could possibly add value to my client and their business.

Mind you, the guy laid out data for me and is very aware of his business and made some good points about lead gen in current times, but perhaps he's not entirely right and we're missing something?

Thanks guys.