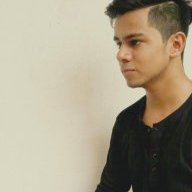 Contributor
Read Fastlane!

Have you ever used a platform where you are burning cash day and night running your advertisement thinking it's doing good so far but then all of a sudden your account gets banned without a word of warning?
Welcome to Facebook Ads.
Smart marketers know there is a big return on investment in using Facebook Ads because they are specifically targeted and that's why they convert better.
The thing is you can do all the courses out there on Facebook Ads, you can read all the free stuff available online - but none of the tactics, strategies will matter if you Facebook bans your account. I learned this the hard way, so please read this carefully because this will save you lots of time and trouble.
You know what is worse than repeatedly watching a
Tai Lopez
Ad on YouTube?
This message –
"There was some unusual activity on your Ad account, so we are protecting it by stopping your ads"
Or
"Your account has been disabled. Your ads have been stopped and should not be run again. We disable an account if too many of its ads violate our Terms of Use. We cannot provide you with the specific violations that have been deemed abusive. Please review our Terms of Use and Advertising Guidelines if you have further questions"
Trust me my friend; this is not the place you want to end up at if majority of your revenue is coming from Facebook.
Question is why will Facebook suspend your Ad account?
There are two main reasons
-
1.You have been doing some unusual things with your account
Unusual things might include accessing your Ad manager from different IP addresses or using the same credit card for running ads from different accounts. Facebook picks up these kind of suspicious activities very quickly.
2.The people you have targeted with your ads are leaving a negative feedback (or reporting them)
It's your job to make sure that your ads are making people happy.
Most accounts get shut down because the users are reporting a bad experience and clicking on "hide this ad"
Facebook doesn't want its users to have a bad experience so they find the source of bad experience and slay them.
4 TIPS That Will Help You Avoid Getting Your Ad Account Banned:
1. Don't 'stack up your disapproved ads.
Keep your ad account clean.
If Facebook disapproves your Ad, then don't just edit or clean it up rather delete it completely.
2. Limber up before you sprint
If you are currently spending 100$ don't jump to $10000 dollars overnight.
Don't spend aggressively. Take things slower if you have created a new Facebook account and have been accessing ad manager through it.
Facebook monitors every new ad account very carefully and if it feels icky to them, they will definitely do something about it.
3. Market, don't sell.
An ad is meant to generate awareness about your product/service.
Nobody is scrolling through their Facebook feed with a credit card in hand looking to buy something. So please use the ads to qualify your customers, so that when they do finally see your sales pitch (landing page/sales page), they buy.
Facebook also looks at your Ad copy and your landing page and checks if your ad copy is compliant. Make sure to not use trigger words that sound scammy and make a promise of getting rich overnight and things of that nature.
4. Read Facebook Ad Policies
I know this sounds obvious but most people overlook it the same way they do with "terms and conditions". Take out 10 minutes in your day and read the policies. Most people don't read it and that is why they end up getting banned.
Facebook Ad Policies
If you know any other TIP that will prevent people from getting their Facebook Ads account banned, please mention below.
PEACE