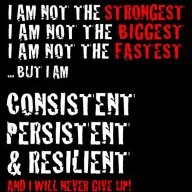 F the BS
Read Fastlane!
Read Unscripted!
I'm sure that I'm not the only one when it comes to this, but phone usage has been one of the most difficult habits to break.
I primarily spend most of the time on my phone reading business emails and using skype for business, and I've tried in the past to attempt to limit the usage, but damn is it hard! It's like a drug!
Anyway, I recently came across the screen time feature on the updated version on my iPhone and it's a game changer!
By seeing the amount of time I spend daily, it's forced me to think about it each time I go to grab my phone. Instead of aimlessly reaching for it for whatever reason, I've quickly learned to resist the urge.
And when I do use it now, I think about the amount of time I'm spending on it and actually feel a strong desire to NOT want to overdue it.
Check out my decline week over week in my phone usage since I started using the feature (it sends me a notification every Sunday morning) I'm now down to right around one hour a day when I previously was at 2 and a half to 3 hours per day.
How much time do you spend on your phone daily, and have you tried to use this feature?
Would be curious to hear others thoughts and experiences!