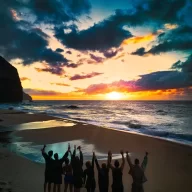 Silver Contributor
Read Fastlane!
Read Unscripted!
Speedway Pass
I admit that some days I have a problem with laziness. But it's usually only a day later or more that I realize after looking back.

In the moment, its not so easy to tell. I either think I am moving forward (because I am doing something to my goals), but looking back a day later I think its not enough.

Recently though, I have been lazy. Doing things that have contributed to my decline in feeling well, making bad decisions.


How do you tell?