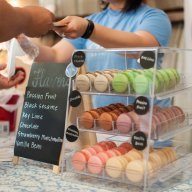 Contributor
Read Fastlane!
Read Unscripted!
Okay, so I'm not necessarily talking about self doubt, but more of business idea doubt.


I'm sure that many of you have been there, but what can I do when I get to the point where I think my business idea is shit, and even if i finish it and it provides value to the world; it won't matter and nobody is going to make a purchase from me.


This is where I'm at right now, ready as I always am to throw in the towel because I think my latest business venture is just going to be another massive waste of time and will just go down on my history books as another shitty business that I almost started.

If you have been here and gotten past it, what got you past it? What helped you find the belief in your business?