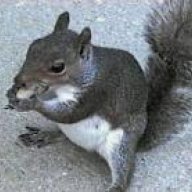 Legendary Contributor
Staff member
FASTLANE INSIDER
EPIC CONTRIBUTOR
Read Rat-Race Escape!
Read Fastlane!
Read Unscripted!
Summit Attendee
Speedway Pass
User Power
Value/Post Ratio
334%
Oct 22, 2010
3,483
11,627
get one client. prove all this crap in your head right or wrong. you'll never know and will always wonder if you don't try.
go fail.
-------------------
we've somehow lost the desire to succeed by going and getting our a$$ kicked / failing / crashing and burning.
i tell students i need them to go fail SO spectacularly that they name it after them. from now on, everyone will know not to 'Rebecca' it.
@JLE
you have all these bullshit reasons in your head this won't work. i know two ladies personally. both started in your industry at the same time. one got a job at the local gym and started taking on clients. she makes over $100k per year. the other talked about all the reasons it wouldn't work. she still hasn't started and beats herself up all the time.
you already have proof people want your product. go deliver and get paid for it.
here's some stuff i've put online for all the people in the same spot you are in.
View: https://youtube.com/shorts/qDG6XjGcSBA?feature=share
View: https://www.youtube.com/watch?v=vKOtceF4Dm4