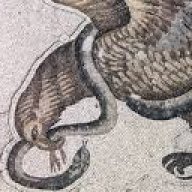 Silver Contributor
Speedway Pass
we have been programmed that there are steps to life. Get good grades, go to college, find a girl, get a good job, marry said girl, get children, get divorced and get fat (whoops that wasn't supposed to be there), send kids to college, get a white picket fence, retire and die.

Sounds good? Well this is the reason so many guys have mid life crises. At the end of the day, they realize they lived their life pleasing others. Same with the ideology that one should be a "nice" guy. The result is that he becomes a doormat for others and doesn't stand up for himself.

The truth is that there are winners and losers. There are those that get it done and get what THEY want from life. As scary as it sounds, I have stolen girls from countless guys. I don't intend to. It just happens. I know this sounds like me being a dick but I am illustrating that life is chaotic and that ABYTHING can happen. So don't be the sucker. Be the guy who looks at others and cringes at what they are doing. But take it a step further and surround yourself with others who cringe at what's YOU are doing. THAT is life. PROGRESs. The hole never ends. It just gets deeper and deeper. Or you can say the climb to the top never ends.