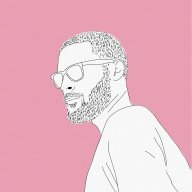 Contributor
Read Fastlane!
Read Unscripted!
I'm a 26-year-old who just spent the last three years teaching English in Spain. After graduating college in 2014, I decided to forgo the typical job route and move to Spain. The main thing that fueled my move was the desire to avoid a typical life of working a 9 to 5 job and hoping to slowly advance up the corporate ladder. I looked around at the lives that my family and all of their friends led and it really depressed me. Even though I knew quite a few people that had good jobs and lived a pretty cushy lifestyle, none of them had the kind of freedom I was searching for. They were all tied to their houses, their cars, and most importantly, their jobs. And I was constantly told by them just how important it was that I converted my expensive degree into a high-paying job so I could "live a comfortable life". Anyways, I moved to Spain primarily because I saw escaping to a foreign country as the only viable way to avoid what I now know is a slowlane life.
Upon returning to the U.S. four months ago (living broke in Spain started to lose its charm and student loans and other looming responsibilities awaited me at home), I was faced with the long-dreaded job search. As I slogged through the standard online applications for jobs that I wasn't the slightest bit interested in, hating every single minute of it, it occurred to me that this whole job thing might not be for me. I started to think of ways I could make money without having to answer to any boss or 9-5 schedule. Then while watching a Gary Vaynerchuk video on youtube I learned about flipping things on Ebay for a profit. I decided to give it a shot, but discovered it was a lot harder than it appeared, and I can now see that what was driving my efforts was a desire to make money, not offer any actual value to anybody. But it did plant the idea of entrepreneurship in my mind.
About a week ago I heard about "The
Millionaire Fastlane
" on a blog I follow and decided to give it a shot. Holy shit was my mind blown. I saw that my whole way of thinking about money and work was completely backward. Sure, I had dreams of making millions and living an extraordinary life, but I always "knew" that those were just dreams. At most I would make a pretty decent living, and with the help of a lot of spirituality and some lowered expectations, live a contented life. Now I see that the life I've dreamt of can actually be achieved, as long as I'm willing to commit to a different way of living.
I'm happy to join this community and I'm ready to turn this excitement into action.