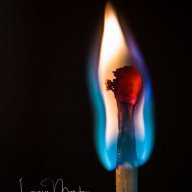 New Contributor
Read Fastlane!
Hey everyone!
First a little personal intro, if you want to skip straight to the point, skip the first text block.
It has been a while since I've last posted here! I have been lurking somewhat and due to bad health issues I have had to switch my entrepreneurial ventures on a somewhat lower scale... Long story short, the biggest thing was I had surgery done to my head (nasal cavities) among other things, like getting my knees totally overloaded. Being sick multiple times, just not being able to focus all my effort onto my goals which left me a bit depressed, which made it worse, just a downward spiral. I hated this period since I feel it held me back... However I have tried to get a lot of experience regardless of it. I have been talking and nearly bought a company twice, but using
CENTS
and a lot of calculations and some common sense I backed out of those deals.
Well, since I am in the idea's section I better present my "totally badass, gonna takeover the market bro, super duper opportunity" idea. To be honest I haven't worked it out yet but I think i'm onto something here as it will be fulfilling a need of mine and when executed well enough certainly others' needs too.
I have worked in construction (mainly as a bricklayer) for a lot of years now. This has, as before mentioned, taken its toll on my knees. I hear a lot of complaints about everyone eventually having done in their knees among other things... I use kneepads that have actually been made with ergonomists' advice and comfort in mind. Also the common type of kneepad used by the "oldtimers" is also still widely in use, as it' s cheap and also quite comfortable.
Now, I have been pondering on how to make this better, because both of the kneepads are very strong brands. And one has a very strong USP, because it is ergonomically the best one. However, long-term use still leaves me with sore knees... Which in turn screams "I need improvement".
This is where I need the help of you guys. I live in the Netherlands where I did some market research on what types etc. exist already, and what features I could combine to make a better product. But I'm curious what types are in use globally, like in the U.S. etc. so that I will be able to combine all the best features
. Since this is not really a widely discussed product as I found out...
I then have to build a prototype which I will use and improve on the fly, since I still work as a bricklayer. Then I can also get some feedback loops going from my colleagues.
However I have still one nagging objection to my idea; wouldn't it be too much of a commodity??