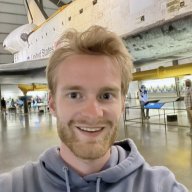 The GoalSumo Guy
FASTLANE INSIDER
Read Fastlane!
Speedway Pass
User Power
Value/Post Ratio
136%
Jan 1, 2021
33
45
Not sure if this is the right thread for it, but wanted to say I'm impressed with MJ's

GoalSumo.com

.

I've been using it for a few days now and (having used a lot of systems over the years) I love the simplicity of the dashboard, the way it links to longer term goals, keeps those in view too and ESPECIALLY how it is forcing me - FORCING ME - through the gamification to make sure I get the most important goal of the day DONE

I've signed up for the paid version & going to port my other goals and tasks over there (currently in Trello).
The power of

GoalSumo.com

for me is that each day I can import 3-5 of the key tasks from my Trello boards into it, and it keeps the most important in front of my face and highly gamified until I get it done. Simple, powerful, effective.
Our objectives with
GoalSumo.com
are to reintroduce simplicity, producitivity, and fun into a crowded space. MJ and I use our DailySumos daily, and it's provided a lot of value for us. It's great to hear that you're in the same boat and you can use
GoalSumo.com
to go out and do your own awesome things!
Thanks for subscribing. We are working daily to bring new features to
GoalSumo.com
, without the paywalls and complexity that other apps might introduce. Thanks for being a part of our early beta and sharing your experience! Hopefully we can continue building the platform into a system you love! If you have any product ideas or thoughts on how we can continue to make the experience better, please let us know! (There is a feature request form on the help page)