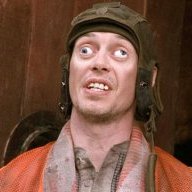 Silver Contributor
Read Fastlane!
Speedway Pass
User Power
Value/Post Ratio
352%
Dec 30, 2016
226
795
24
HELLO EVERYONE!

After finally settling down into my new unit and getting my laptop back. I'm excited to dive back into the copy world again.
Today I started applying for jobs on Upwork again and I was looking at other forums about the frustration lately with the site and lack of customer responses, so here's just my two
cents
from someone who applied a lot of
@Lex DeVille
's teachings.
I do have a few things I do specifically on Upwork, you might already use them but here ya go.

1.) I always check other reviews to find out the clients name and make sure to address them first thing in the application (People are always attracted to their name
)
2.) I don't usually over list my abilities but instead, go for benefits to the client that I will provide instead of laundry listing shit about meeeee

3.) If they provide an example of what they're looking for (EX: an Amazon listing) I'll just make an improved copy for free of one sample page and send it to them free of charge.
Now until today, I had never tried applying for copy jobs outside of Upwork but I was hit with this idea while browsing through Amazon
I decided to try this approach. I'd google something on Amazon that I have a serious interest in, for this example, I googled (Goku Tank-top) which is part of an animated show I really love. And the Amazon listings for the two top tank tops were extremely different. The links below
https://www.amazon.com/dp/B01DCK3EK2/?tag=tff-amazonparser-20
(Bad)
https://www.amazon.com/dp/B07932SBP7/?tag=tff-amazonparser-20
(Good)
So I contacted the company and I said that I'm a big fan of their tank top and that I like their shortness and simplicity in their listing but that the other listings on their site are so much more engaging and detailed, and that I've written another listing for them that I think they'd like and if they do I'd love to work further with them.
And in the middle of writing this, I got a response from the company!
I will write later and I hope that there can be some value in it for anyone trying to nuzzle their way into copy for the first time!
​