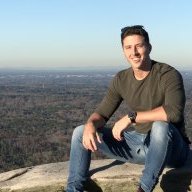 Act. Then Adapt.
Read Fastlane!
Read Unscripted!
Speedway Pass
User Power
Value/Post Ratio
227%
Nov 15, 2016
490
1,112
27
Hey guys. I'm sure that I'm not the only one dealing with this right now and that's why I wanted to make this thread.

In the past month I have seen the cost to ship one full container basically triple. From $8,000 to $24,000. (and of course, it was lower than $8000 not long ago)

While my margins can support this with no need to raise my price, this seems crazy to me.

I've been reaching out for quotes from a bunch of different companies and am finding no luck on getting something more reasonable.

I'd love to know if anyone else has a referral that they could offer, because right now I am considering shipping to another country as a pitstop before going to the US.

Any suggestions?