Sweeping Shadows From Dreams
FASTLANE INSIDER
EPIC CONTRIBUTOR
Read Fastlane!
Read Unscripted!
Speedway Pass
User Power
Value/Post Ratio
601%
Jan 14, 2013
5,154
31,001
Struggling Freelancers!​
Start a freelance business. Learn new skills. Get proposal responses. Clean up your profile. Improve your interviews. Meet Other Freelancers. Sell yourself at the highest possible prices.

Click to Learn More Now ➤
Let's Solve Every Freelance Problem You Could Possibly Have... Together.
(even if you suck at freelancing, but not if your attitude sucks too)
Click to Learn More Now ➤
Also...
I wonder what would happen if you entered FASTLANE into the coupon box before, well...

See you inside.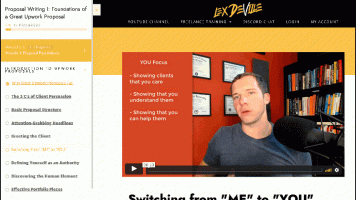 ​
Last edited: