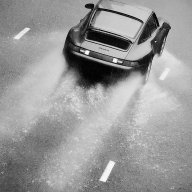 Silver Contributor
Read Fastlane!
Read Unscripted!
Summit Attendee
Speedway Pass
Greetings all!
I have achieved 95% of my earlier life goals like 10 years ago. The remaining 5% were not worth the costs that I would have to pay to get them. I tried other ventures and adventures, but eventually lost interest and motivation.
I have just found the motivation again! Last week I went on vacation in Brazil. Rio de Janeiro and Cabo Frio. LOVED, LOVED, LOVED every minute of it! Loved the country, the people, the culture, the food, the weather, the beaches, and of course the women! I smiled all the time that I was there. I want to move to live in Brazil!
I first thought my challenge would be to be able to generate a life-sustaining $30K+/year income while in Brazil. But I could probably pull this off already, if I rent out my current residence.
Another challenge is to be able to stay in the country legally for more than 180 days in a year. I will need a visa for that.
The permanent visa type that I liked the most is the Investor Visa.
Visa policy of Brazil - Wikipedia
There is even a company that assists with everything:
Brazilian Citizenship :: Investor Visa & Permanent Resident Card in Brazil by investment
They make it sound pretty simple. I hope it is not a scam!
The required investment is R$500,000 (US$140,000). Or R$150,000 (US$42,000) if it is an investment into a tech company. They say that this investment can take any form, including buying a piece of land or property, and maybe even stocks, fixed income.. etc!
I know almost nothing about such investments. Where and how would I start learning?
If you have any other advice about Brazil, I am all ears!