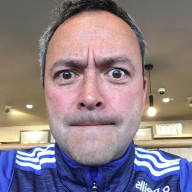 Pick a direction. Get started. Keep going.
Staff member
FASTLANE INSIDER
EPIC CONTRIBUTOR
Read Fastlane!
Speedway Pass
May 20, 2014
13,249
51,195
Let's say you have a load of written content. Maybe blog posts, forum posts, books, or white-papers, etc.

Let's say you've already had some success selling that content or using that content to sell other services or products.

Imagine we're in a brainstorming session where no idea is too crazy and where we suspend critical feedback.

What suggestions would you have for such written content creators to help them leverage what they've already created, and maybe go where the puck is heading?

Rapid fire bullet points. No idea too crazy.

Go!