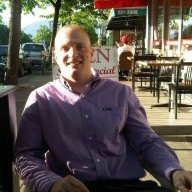 Silver Contributor
Read Fastlane!
Read Unscripted!
Summit Attendee
Speedway Pass
User Power
Value/Post Ratio
229%
Jun 12, 2015
318
728
Recently, I have reached a point in my life where a lot of the notifications I receive through social media platforms have been turned off. I am in the process of reading Deep Work and have a few other resources that have helped me to eliminate a lot of the noise in my life...
For example, I started to get annoyed by the updates I received on YouTube every time one of the people I follow would release a new video.
I took control of the situation.
I was proud of myself.
And then...
@MJ DeMarco
comes along once again and makes me question this new strategy.
Folks.
If you haven't already come across it on YouTube, MJ has started to release videos once again on that platform.
You owe it to yourself to check these out.
View: https://youtu.be/YjWn8hojoeA
View: https://youtu.be/kMnCscZ6pbY
View: https://youtu.be/85xMGoHAcJQ
I have read
TMF
twice,
Unscripted
once and also have listened to them both on audiobook as well. Unfortunately, I still forget some of the principles from time to time and have to go back and read sections of the books.
These videos are an addition to your learning and highlight key elements of both
TMF
and
Unscripted
and are absolutely worth keeping in your back pocket as you go about your day.
Now to just figure out how to shut off notifications on YouTube
EXCEPT
for MJ's channel...