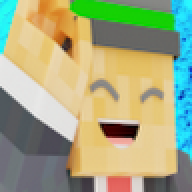 Bronze Contributor
Read Fastlane!
Read Unscripted!
Speedway Pass
So you've read the
Millionaire Fastlane
,
Unscripted
, Great Rat Race, even stalked MJ in his backyard to uncover the secret needs formula, but where... is.... that.... KRABBY PATTY FORMULA...I mean...NEED?!
You've deep dived through hundreds of forum threads about finding problems and needs in the market.
You've found different techniques to do it too, like the inside out technique where you basically interview the top players in the market to uncover a need but where you have zero domain knowledge, searching twitter for hate phrases about problems you aren't even passionate about, asking your friends and family for problems they have but no dice, and they stare at you like you're that bad math question.
But where is the need? I think I can help.
I can't guarantee this method will work and I just thought it simple enough to share. But I do hope this is the one technique you've been looking for. Here it is.
Pain
Scan your life for thoughts, events, activities, or unpleasant moments that occur(ed) often, that you or someone else encountered, and that your mind shys away from because it was hard, annoying, took too long to achieve, hurts to think about, think it could be done better or frustrates you (Because you've been stuck on the same step for so long, it was blocking you from success).
Basically,
scan your life/memories for painful experiences
. Events that make your
heart beat anxiously
.
What do I mean here?
Any
activity that has….
(Very) low probability of success
Could have (a lot) better results
Hurts (a lot) to do
Takes (too) long to achieve
Is a potential
Fastlane problem
just waiting to be solved.
If it frustrates or annoys you, there's a good chance it frustrates someone else too after all! And what's more, you're passionate about the problem because you've experienced it!
And, would you pay for the solution to this? Yes? If so there's a good chance someone else would too!
Just remembering things I've done a few months ago, one was a youtube channel. The
painful
memory I stumble across is one where I publish my video and it doesn't gain traction or more views. And that
sucks
!
And it still sucks to think about!
Now I'm really just annoyed haha.
The results
Could have been (a lot) better.
Would I pay for someone to resolve this problem? To get my youtube channel to be on the rise doing what I love?
Most defnitely! And it's niche too.
How do you know the problem is niche? Well, if the average Joe was held at gunpoint and had to do the activity or die, they might die. They most likely be highly inefficient doing it and you bet there's going to be a lot of questions in doing it.
Fishing? Give a rod and a bait, but I know almost nothing about catching fish. How do I get a boat? How do I set out to sea? <Insert a lot more questions>
Copywriting? What's tha- *Shot in the face*
Give me a book, a course, a guide, or do it for me and I'm ready to throw my money at you to solve these problems.
Another one I'm reminded of is the time I was supposed to help someone with a long page sales letter. But it
hurt
!! I didn't know what I was doing and it hurt so bad, that I fell sick!
Who do I research? How do I research? How will I write it? How do I make sure the copy is actually good? For a beginner in the field...
It hurt (a lot) to do.
If someone could help me learn to write long page sales copy at that time I'd love them! And I'd definitely pay good money for it!
Note the words in the brackets. They show that these are serious pains to us. You want your business to be the solution to a
stab wound, not a paper cut
.
In fact, you can do this right now by writing out
10 unpleasant events
you've faced in your life right now and start with that.
Now after finding a need, go prove that others have this problem, are willing to pay for the solution, and go solve it!
Best of luck!
Edgar
P.S.
Who knows, "how to find needs" for a business could be your next business idea if doing this takes WAYY too long to do or is just downright annoying for you
Last edited: