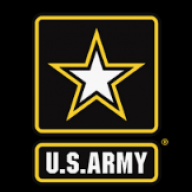 Gold Contributor
FASTLANE INSIDER
Read Rat-Race Escape!
Read Fastlane!
Read Unscripted!
Summit Attendee
Speedway Pass
I've read The
Millionaire Fastlane
2.5 times and recently bought it on Audible so that I could listen to it while I was driving. I really like audiobooks since I can listen to them during times when I normally wouldn't be able to stop and read. Every now and then something will jump out at me.
One of those things was his section on Escaping Environmental Headwinds (pg 176). He writes:
Another headwind could be your work environment. If your hated job drains the life out of you, it's a headwind. After a long workday and you have nothing left for your dreams and your Fastlane plan, you're done. The headwind keeps you trapped.
This is so much me. I work 12-hour shifts, two on, two off, every other three day weekend. I wake up at 5:15am and don't get home until 7pm. The nature of the job wears me down and leaves my mental energy at an all-time low. My off days usually end up being mindless so I can recharge. And because I work every other weekend, when I do have a weekend off, they usually end up getting filled up fast with family plans. I have a 5mo old baby who goes to sleep early so on days I'm working, I'm lucky to see her for about 5-10 minutes before I have to go to work. She's already sleeping by the time I get home.
The 12-hour shifts generally result in waking up early, working all day, getting home and making dinner for my wife and me, getting ready for the next day, and maybe a half hour to myself before going to bed so I can get enough sleep for the next day. Essentially, the days you work, the work becomes your day – even worse on the three day weekend.
The interesting thing is that a couple years ago I went to two training courses that were two weeks long each scheduled from 8am to 4pm. Being able to sleep in a couple hours extra and then get home at a reasonable time feeling like I still had the opportunity to take advantage of the day was so amazing. I had so much more energy and was in a better mood.
Now, I just feel so wiped out constantly. Some days it's hard to get up and get started.
The things keeping me where I am is the fact that I get paid really well for what I do, I have benefits for my family, a pension after retirement (still 20 years away if I make it that long) while I'm still 'younger' (55), and the unfortunate fact that I built up my lifestyle around my income, plus, the time commitment of "Years of Service." I'm not in a position where I can jump from job to job. It's pretty much a one stop shop until retirement.
It feels like the "golden handcuffs" are on a little too tight right now, but I'm so tired all the time and the more frustrated I get, the more I realize how much it's affecting my mood and attitude at home.
My reason for posting this isn't to have the forum make life decisions for me (I know the rule), it's just to seek advice on how to get my head sorted out. My heart says I need to get out of my current job, my brain is telling me getting another "job" is not the answer. I am under the assumption that trying to find another job will require a big pay cut, but it may be temporary if it gives me the ability to start a Fastlane business without being tired all the time.
I appreciate your time and any advice or follow-up questions.