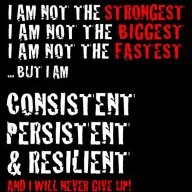 F the BS
Read Fastlane!
Read Unscripted!
Hey guys,
My name is Brandon and I'm currently 28 years old.
Over the last 5 or so years I've been privately journaling about my entrepreneurial experiences. (I have a journalism degree (never used it) and have always found writing enjoyable).
Right around that time, I also began reading self-help books.
The knowledge and insights that I've learned and implemented throughout the years have been life-changing for me to say the least.
Books such as
TMF
and
Unscripted
, the 4 hour work week, and think and grow rich, to stoicism reads like A Guide to the Good Life, to meditation novels from Eknath Easwaran, to books related to happiness and awareness have truly shaped my mindset and thoughts.
Simply put, I wouldn't be where I am today without them.
During this time I've also simultaneously built, bought and sold various online businesses (not for millions yet, but a few in the 6 figure and 5 figure range).
I'm passionate about business in general and growing businesses, but none of them that I've successfully started have ever been a true passion of mine.
About a month ago I decided to create my own newsletter where I divulge all of the insights that I've acquired over the years, in my own words. My sister gave me the push to do so as she is always telling me that I have knowledge that needs to be shared with others.
I gave myself a goal of writing a post each day (500-1000 words) for a month straight, and I'm proud to say that I was successfully able to achieve my goal (just finished the other day). Small wins, yes!
What I discovered during this month was how AMAZING this made me feel. It was like a brain dump of years of built up and stored information all coming back to the surface level. It was and still feels INCREDIBLE. I've honestly never felt better in my entire life.
I vastly underestimated the positive impact that writing about this stuff could give me. It's made me want to hold myself even more accountable and to remain fiercely loyal to continuing to learn more and to incorporate the knowledge that I gain into my life.
Being the entrepreneur and hustler that I am, I've now set my sights on writing and publishing a book related to my learnings and experiences.
I recently started a thread where I asked MJ for some of his input and experiences on his journey to writing and publishing his books that you can read here.
I've began taking his insights, as well as others to start building my own community/brand. (My signature links to my newsletter (I've set it up to send subscribers 2 emails per week) as well as my Twitter account (I've been active on it for a few weeks now). Hope it's okay to mention those here!).
I have a handful of other marketing concepts and strategies that I plan to implement over the coming months, while I also focus on mapping out and getting deep into writing my book.
My plan is to not rush the writing. I will work on the book daily, as inspiration comes to me (which happens often, gift and a curse).
Without getting too much into detail, the book will be clear cut with zero fluff on discovering and becoming more aware, tapping into the potential of the mind, as well as taking control of life and going after what one desires most.
I'll update this progress thread as time goes on and would love feedback from anyone interested in offering any!
I'm here to answer any questions if there are any as well.