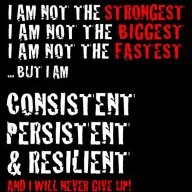 F the BS
Read Fastlane!
Read Unscripted!
Hello,
Big fan of
@MJ DeMarco
and the forum.
I've been trying to search for a post where MJ discusses and breaks down in detail his successful story regarding The
Millionaire Fastlane
, but I haven't been able to find one...does it exist?
If not, if MJ could be generous enough to share with us some background on the below, it would be
incredibly helpful
for all of the aspiring writers out there, and/or entrepreneurs who are curious to learn more about the publishing industry!
-how you came up with the book concept
-what went into writing it, how long it took, the bumps in the road, etc (the process!)
-how/why you decided to create your own publication versus other possible alternatives
-your approach to marketing/pr to get the book noticed/turn it into an international best seller
-any other helpful tips and insights that would be beneficial for your fanbase of readers
Thanks greatly.
Last edited: