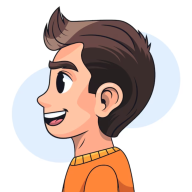 With Great Power Comes Great Electricity Bill
EPIC CONTRIBUTOR
Read Fastlane!
Speedway Pass
Today is my 28th birthday so I'm going to give you guys a special flavor of ice cream today. This is some knowledge that can help take you to the next level.

If there's anything I learned from the mindset of big contributors here, it's that you've got to sell the dream. Who are the masters of that? MJ and Obama. Fortunately you can follow their very simple, but subtle formula to become great at selling the vision that your customers have for themselves too.

Quick note: I will delete this message if this thread turns into a political debate. I don't care about politics and am only using this as an example to illustrate some lessons.

Do you guys remember Obama's first presidential campaign? I was a Junior in college at the time and nobody seemed to really care about politics. College is about getting drunk and partying. Messed up Monday, twisted Tuesday, wasted Wednesday, thirsty Thursday, f*cked up Friday, shitfaced Saturday. Rest on Sunday.

Suddenly this African American dude strolls onto the scene with so much style and flavor that he ends up raising more money than any other presidential candidate in U.S. history, ultimately claiming his title as President.

How did he do this? By utilizing the same psychology that MJ used to turn this forum into a movement. Both MJ and Obama created movements.

Here's how they did it:

Inspire the hopes and deepest desires of your customer:

Obama gave everybody hope by telling Americans that change was coming to America. Everyone was tired, broke, and feeling like the 1% was punching them in the gut. He told us that he could provide what our deepest desires were: increased wages, better healthcare, etc. People were mesmerized and hypnotized by the guy. Tell people that you can give them their deepest desires and many will sell everything they own to get it. Sell the dream.

MJ inspires everyone's hope by telling us there is an alternative to the rat race. He promises a path to freedom that doesn't involve sacrificing the next 40 years of our lives to some boss. He knows our deepest desires and provides a light at the end of the tunnel with this fastlane path. Hope for the hopeless.

Relax the fears of your customer by giving them someone to lean on:

Obama made you feel comfortable like he was your friend. Made himself appear that he had your back! You were afraid that the next President would screw up the country, but Obama was different. Black dude, played basketball, chilled with the regular Joe the plumber. A new sheriff in town. His signature line was "Change is coming to America".

This forum has a similar effect. People try to lean on others in order to calm their fears. The majority want the entire path laid out in front of them before they take action. MJ, please tell me what to do with my life. Please tell me all of the steps, MJ. Give me examples. I don't know what to do. Will this idea work? Just tell me, please. The reality is that there is no guaranteed business, but not trying will cause you to fail by default. You will learn more in 1 day of action than 30 days of reading examples btw, or your money back!

Create a common enemy:

Nothing unites a group of people quite like creating a common enemy. Obama banded his niche together by focusing hard on the wealthy as the enemy. He removed responsibility from us by telling us that all of our failures weren't our fault, it was the fault of the 1%. He riled up people's deepest anger and bitterness by creating an enemy. Hitler did the same thing. Powerful stuff.

The enemy that MJ created is a bit less tangible: the 40 year work path, the a**hole boss, the rush hour traffic, the shitty pay, all of those little elements of shit life combine to create the enemy that unites the fastlaners on this forum. We are also united by our dream for freedom.



So there you have it…the basic elements to create a movement for your business. There are actually a few more elements to use, but I need to leave the house to evict some tenants from one of my rentals. What a terrible way to celebrate my birthday haha eviction is never fun.

Take action daily. Get the ice cream.