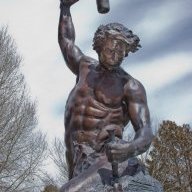 DIESEL
Read Fastlane!
Read Unscripted!
Speedway Pass
User Power
Value/Post Ratio
116%
Jun 20, 2013
1,032
1,192
I noticed MJ changed his avatar and it displays the following quote.
"The individual has always had to struggle to keep from being overwhelmed by the tribe. If you try it, you will be lonely often, and sometimes frightened. But no price is too high to pay for the privilege of owning yourself."
- Friedrich Nietzsche
That's
gold.
I figured a "Quote of the Day - QOTD" thread would be a good thing to start. It might even rank high in Google.