Act, Assess, Adjust
FASTLANE INSIDER
Read Fastlane!
Read Unscripted!
Summit Attendee
Speedway Pass
Here at the forum we talk a lot about adding value (bonus points for adding huge value with little to no money). Example: I met a dude at the 2018 Summit who started his business with $2,000 and sold his company for $2M a few years later. What excuse did you have again???
We also talk a lot about control...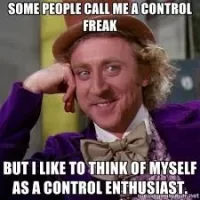 Earlier today I went down a rabbit hole looking up events for my niche and stumbled upon World ______ Day.
If
your niche does not have a holiday, you may as well fill in the blank with World
$$$$
Day because it's BIG business.
I should post this in the
INE
thread, but it's better served here.
How does this add value?

If you haven't seen what the value is yet, I will explain.
You are creating an event where people form all over the world come together for a specific purpose. That could be live or online, or both. It really doesn't matter. What matters is getting a huge amount of people to participate and connect with each other. You are creating an experience (preferably a fun one) and you could also be doing something for a good cause.
How do you monetize on a niche holiday by being the holiday creator?
You now have a platform to be the main sponsor with your product. See National Baseball Card Day by TOPPS.
Create products for the event like swag and other gear. See Pokemon Day.
Host THE event with paid entry and live music. See World Tennis Day.
Paid partnerships with other congruent sponsors. See World Whiskey Day.
Rent...Charge vendors for floor space. See any industry expo.
AND MANY MORE!
Where does the commandment of control come in?
Assets; websites, IP, real estate, contracts
Decisions. Hate your competitor? Let them beg you to participate.
You control the event. You lay down the rules. If someone is participating without permission, serve them with a Cease and Desist. You own the joint, the product, and the experience.
From the research I've done, you can make yearly salaries in one day. Yes one of the downfalls is that it may take you all year to plan (commandment of time). However once you get the system set up each consecutive year should be exponentially easier and you could integrate the systems into other niches.
Combine this with the power of #socialmedia and you have a money printing machine.
Some smart people have turned their niche holidays into week and month long affairs. Like Stoic Week, or Breast Cancer Awareness month.
Whether you are doing it for profit or a good cause. The money is there.
Follow the money my friends.