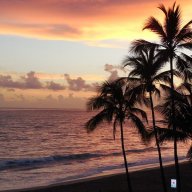 Bronze Contributor
Read Fastlane!
Read Unscripted!
Speedway Pass
Hi guys,
First of all I want to address my experience with this forum. After reading MJ´s first book came directly here and after learning how the forum worked started to have the best of times learning and most of all, reinforcing my idea and motivation to switch into the fastlane.
I am a lawyer (I do several other things but all of them are really nice but clearly slow lane so I describe my activity like this). Since I understood the value of time as explained on the books and in this forum, the need to scale the business in order to be really free and the need to control my income, I took the first BIG step.
I fired my biggest client (they paid me a significant monthly fee to take care of their business) because not only it was taking most of my time (they wanted me personally dealing with them) but they were controlling the main source of my income, violating the commandments I need to uphold from now on. This was scary. VERY.
Also, I declined taking two other clients that were offering similar kind of deals, putting all my energy in growing my practice in a
CENTS
way and evaluating dipping my toe into other businesses.
I was getting comfortable with the idea, and teamed up with my wife in order to be ready to go through whatever we need in order to get into the fastlane and be free forever. Then... THEY contacted me.
My country´s new government just got into office and long story short... they have offered me a HUGE position as a head of a VERY important agency for them. I haven´t slept for days, because this messed with my mind, my decision and my peace.
The position brings a LOT of prestige, makes a huge impact in my resume and tier level as a lawyer, will give me connections and responsibilities BUT it is clearly SLOW lane. Even the money is not that great compared with the private activity. Also the potential designation decree includes a prohibition to engage in any other activity other than teaching at Universities.
The timing is perfect in order to mess with my mind. I am a ball of stress now and I really don´t know want to do. I DO NOT want to take it but everyone (regular colleagues) would die for a position like this.
I wanted to tell you all because I feel you guys are my "teammates" on this path so I thought this is the right place to vent.
Than you for being there! this place is really awesome.
Any feedback would be appreciated as a token of friendship from you.
Last edited: