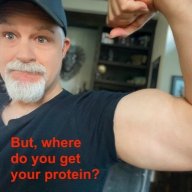 I followed the science; all I found was money.
Staff member
FASTLANE INSIDER
EPIC CONTRIBUTOR
Read Rat-Race Escape!
Read Fastlane!
Read Unscripted!
Summit Attendee
Speedway Pass
Jul 23, 2007
35,620
142,135
Ladies and gentleman I'd like to welcome Dane Maxwell to our little corner of the world for our latest AMA.
Dane will be joining us Monday September 9th for a little AMA.
Here is a brief bio for Dane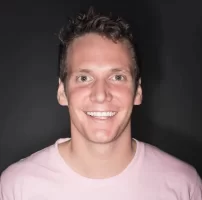 At age 22 Dane Maxwell was scammed for $12,000 by buying a business online - it was a sham. Broke, humiliated, and totally lost, he moved back into his parents basement. And it was this turning point that led Dane to say F*ck this, and figure out how to make money on his own without the help of anyone.

Propelled by desperation... and starting with just $123 to his name, he built his first six figure web based business without any idea, any money, and any expert knowledge. The idea was given to him, the money was given to him, and he hired out the expert knowledge. Incredible.

Since then, he's built 4, 6 figure web based products and has taught 1,000's of others how to repeat his process. He believes anyone can start a business if they understand this framework.

What makes Dane different is not that he's built kick a$$ companies and never has to work again... what makes him different is that he focuses on the internal game of Entrepreneurship. Mindset and deep limiting beliefs.

Dane is also one of the masterminds behind TheFoundation, a entrepreneurial bootcamp that has created dozens of successful entrepreneurs leveraging the SAAS model.
For more information on that program visit:
Do you know the most important word in business? | The Foundation
For more information on some more great entrepreneurial resources visit
Starting from Nothing - The Foundation Podcast | The Foundation
As always,
please be respectful
to our guest.
Topics to consider:
Entrepreneurship
Finding Needs (Exploration)
Failure lessons
Niche opportunities
Successes (And failures) of students
Also, if anyone is interested in running a bootcamp, or an educational system, Dane would be good person to ask as well.
Enjoy,
MJ