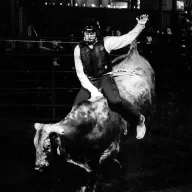 Legendary Contributor
EPIC CONTRIBUTOR
Speedway Pass
May 9, 2017
1,560
7,328
25
With my primary business running smoothly, I've got some free time and had an idea for another business that I want to start. I am building a product and to build it and purchase the tools and machinery necessary, I would need to go spend thousands of dollars. I do not want to throw thousands of dollars into something that isn't a sure thing yet, so I went looking for other options.
Many of you are likely in a situation where you would like to make a product or build things but cannot justify dropping so much money on equipment, especially for something with unproven demand. I always recommend getting proven demand first before even making your first prototype if possible, but what I'm building isn't a big time or money commitment and I want to build it anyways regardless of its commercial viability.
I was going to see if I could just rent the equipment and I stumbled across this awesome thing called "Makerspace", which is a place that has tons of useful equipment and tools for anyone to use for a low monthly fee. The place I'm at charges $50 a month. Apparently they have them everywhere.
The place I found (in Lacey, WA) has damn near everything I could need. Everything including woodworking, welding, electrical, 3-d printing, CNC machining, mills, lathes, etc. They just landed a million dollar grant to add even more things in the upcoming months.
If you want to prototype something, or maybe you just want to have access to tools and you don't have a garage, you should try out a makerspace. I was worried it was going to be lame and annoyingly "hypersafe" where you would be forced to have your hand held before using any equipment, as most things seem to be nowadays. Nope. "Here's how to use the table saw, don't cut your fingers off". And the people there are mostly all engineering students since it's ran at St. Martins University. So everyone there is incredibly helpful and knowledgeable in how to build things. I'll be in this giant high end shop with 3 other people and I'm the only person there who's not a staff member. It's awesome.
Now, if you've got your own shop, that's always better. And if you want to spend tens of thousands on your own cnc machines, welding equipment, etc. That's great too. But if you're new to building or prototyping things or you can't justify the expense, this is a great option. Highly recommended. Hopefully you guys can think of some better ways to make money than just copywriting now.