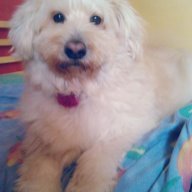 Bronze Contributor
Speedway Pass
User Power
Value/Post Ratio
207%
Feb 26, 2014
134
277
35
Howdy fellas,
Right now, I have two income sources:
Greek fitness page that's almost 100% email driven
Freelancing as an email copywriter
Even though they both take me minimum time and pay the bills, I want to add an extra income source. I'm financially supporting my mom a bit right now, but in a few years, I'll have to fully support her.
So, I decided to build an email list and monetize it. This thread will describe how I do so. I doubt I'll have something new to say every day but hey - as a model, is very lean and takes minimal money to start.
Here are some extra details (alternating bold and normal text for eye relief) :
The email list will be built using solo ads. They are a great list building tool, especially in the Internet Marketing space, which I'll be going after. I bought 150 clicks and in a couple days, we'll see what happens
Since I don't know yet my lists needs and wants, I will be promoting 2-3 different products, as an affiliate. No need to spend a ton of time creating products beforehand
I will email daily (even twice a day if I feel like it)
My email philosophy is influenced by the Dreadfull Ben "Elbenbo" Settle and the Sainty Terry "One Of The Grandfathers of Internet Marketing Even Though He's In His 40's" Dean. My email copywriting client is also a great copywriter in the internet marketing space who loves my writing so, this gives me extra confidence
I have already written 4-5 emails promoting the first product
The opt-in page is hosted on a Wordpress website, owned by a friend. I wanted to spend as little money as possible, upfront
I will be using Aweber to send the emails. MailCheat(Chimp) would have been better, delivery wise, but they don't allow the products I'm promoting -_-
Even though it's a tradition in the niche, I WON'T lie in my emails. No fake claims or poop like that
I'm Greek. And you better be damn sure I'm going to use this in my emails. Plus, even if I make horrible syntax/grammar/spelling mistakes, they'll add personality to my writing
And that's all folks.
Stumbling block #1 will be how many people actually sign up for my list.
I couldn't test my opt-in page so I'll wait and see. If it goes horribly, I'll ask the solo ad provider to show me some examples of successful opt-in pages and we'll go from there.
Finally:
I have no idea what kind of experience you (yes, you dear reader) have with everything I've mentioned so far. So, if you are unsure of something and Google fails you, let me know and I'll do my best to answer.
Cheers folks