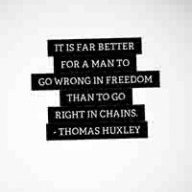 Gold Contributor
Read Fastlane!
Summit Attendee
Speedway Pass
User Power
Value/Post Ratio
219%
Mar 26, 2013
675
1,481
After talking with quite a few at the summit I realized that I don't have a progress thread on my
real estate
ventures yet and I'm sure at least someone can get value out of my story this far and progress going forward.
Now, while the title sounds great and all I'm not quite there yet. This story started 9 months ago and I have added quite a few units since then with a plan to add many more.
The Beginning:
About 9 months ago I got a call from one of my commercial lenders who I use to get loans for my company. I figured that he was just following up on something but he had actually called me to tell me that his bank was foreclosing on the building that I was renting a unit in. My first reaction was asking if they were going to kick me out and he laughed. Of course as long as we kept paying rent he said.
His next question caught me off guard. "Do you want to buy it?"
Rewind a bit and I had been looking to start transferring money from my more volatile ecommerce business to a more stable asset for quite a few months. Mainly focusing on single family homes to get started as many do I hadn't even looked at other classes of units especially not commercial.
After reading, studying, and running numbers until I couldn't I concluded that it was in fact a very good deal and I would buy it. The building was a 4 unit complex and each unit was about half office and half warehouse save for the last space that was all office and had a 3000 sq/ft warehouse attached. Once I calculated rents received it was obvious that the income would more than cover the payment and I immediately went to the "house hacking" idea. This would work the same with numbers that were just a little bigger.
Now that I had decided to buy it came the hard part. Figuring out how to finance it with the least money out of pocket. After talking with my two main banks I didn't like what I heard. One, where all of my deposits are, wanted 20% down and that was non-negotiable. The other wouldn't finance it since they were the one that foreclosed on it. I set out to find a bank that would be flexible on financing and that came from a small regional bank that did portfolio lending. I presented the numbers, the price, and the expected appraised value and they came back with only 10% down needed. Note that the only reason they did this was because of the disparity between purchase price and appraised value.
All of this lead me to my first rental acquisition and set the foundation of what I would build my portfolio off of. Every purchase since has been paid for with either the cashflow that this provides or the equity that I immediately had on closing. Total out of pocket to date is right at $50k when including closing costs and downpayment.
Over the next week I'll add information on the units that we have added since then and a roadmap for the units that we have planned to add.