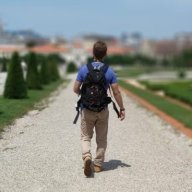 Contributor
Read Fastlane!
Read Unscripted!
Hello Fastlaners,
The title, which I borrowed from a book by Dogfish Head Brewery founder, says it all: I brew beer for a living. I make it, I taste it (the least lucrative yet best part of the job), I sell it, I buy other brewers' beers as well and retail them at the shop. They say it is every man's dream to own a bar - well, at 26 I run a beer shop and a microbrewery, close enough?
There's a growing market here in France, microbreweries and craft beer bars keep popping up everywhere and the public reacts positively. It is clearly a trend, and I would like to expand my brand later on via franchising.
I read
TMF
a few months ago, it blew my mind. I had been a committed reader of business and personal finances books for years (Rich Dad Poor Dad, The 4-Hour Workweek, Personal MBA…), but
TMF
is a game-changer in so many ways. So I went on and read
Unscripted
, which I liked even more because to me it is like TMF with a broader perspective on life. Congrats on those masterpieces
@MJ DeMarco
!
Also, I'd like to thank
@ApeRunner
for making this great TUNEF infographic that is now hanging on my wall. Great effort, thanks for sharing it with us! For those who missed it, it is available here:
Book - The UNSCRIPTED Entrepreneurial Framework, TUNEF (Infographic)
After almost 2 years of running the business, it is obvious to me that I will not gain wealth and financial freedom by selling a few thousand of bottles per month, the profit on each being quite low. That might work when I'll own a warehouse and sell huge quantities around the world, but for now my place is still small.
So my focus right now it to expand the line of offerings to include more high-margin products: beer tastings and classes, brew-your-own sessions, tap system rentals, online content for beer certifications…
Beside that, my significant other just got a job after countless years of studies. She's been at it for two months, she already hates it and it isn't even well-paid. She starts to understand all the benefits of entrepreneurship and real estate investing. So we plan on investing together and start a small venture on the side, but this is still in the idea phase.
Anyway, I'm happy to be a member of this community, and look forward chatting with you guys. I have been getting MASSIVE VALUE from this forum after just a few weeks of membership. I do not take this for granted and it is my intention to give back. May business be good for us all!